E-Design is an online interior design service that we offer for you around your schedule all online. Whether you are looking to redecorate your house, need advice on a floor plan layout, or if you are planning a new kitchen, we're here to provide a professional advice and make the design and planning process easier and more enjoyable for you!
Select our room transformation package or contact us to tell us about your project and we'll send you an email with the next steps!
Fill out our design questionnaire to let us know of your likes and dislikes and provide photos and measurements of your space. We'll show you how to do that!
We'll begin our design development and collaboration through our project portal. We'll present to you our design concept for your review and provide necessary revisions.
We'll deliver our final design concept and send you all necessary information so you could start your shopping and installation process.
To start our online interior design process, please select the E-Design service that fits your project needs by clicking on one of our online design service options below or contact us to request a customized project proposal.
ONLINE DESIGN CONSULTATION
KITCHEN & BATHROOM DESIGN
FURNISHING, DECORATING & SPACE PLANNING
ONLINE DESIGN CONSULTATION
Are you looking for help with your interior design project but don't need to meet us in person?
At Iv Design we offer online design consultation, and all communication is done via email. 
During our online design consultation  you may ask us about any design advice that you'd like. Contact us and we'll reach out to you with the next steps.
WHAT CAN YOU EXPECT FROM OUR ONLINE DESIGN CONSULTATION:
KITCHEN & BATHROOM E-DESIGN PACKAGES
Bathroom E-Design Package
WHAT CAN YOU EXPECT FROM OUR E-DESIGN
KITCHEN & BATHROOM PACKAGES:
We strive to provide the best interior design experience and would love to take care of all phases of interior design for you but we understand that everyone has their own budget and unique expectations that is why our Kitchen and Bathroom  Interior Design Packages will be customized to reflect your unique project's needs and expectations.
For full interior design services or in person decorating, furnishing, and space planning different design fees apply. Full house remodels and custom millwork design concepts are excluded from our E-Design Packages. If you are planning to knock down some wall and you are not sure if you will need any custom millwork ideas and drawings talk to us about your project and we'll reach out to you to discuss your project in more detail.
Furnishing, Decorating, and Space Planning Room Transformation E-Design Packages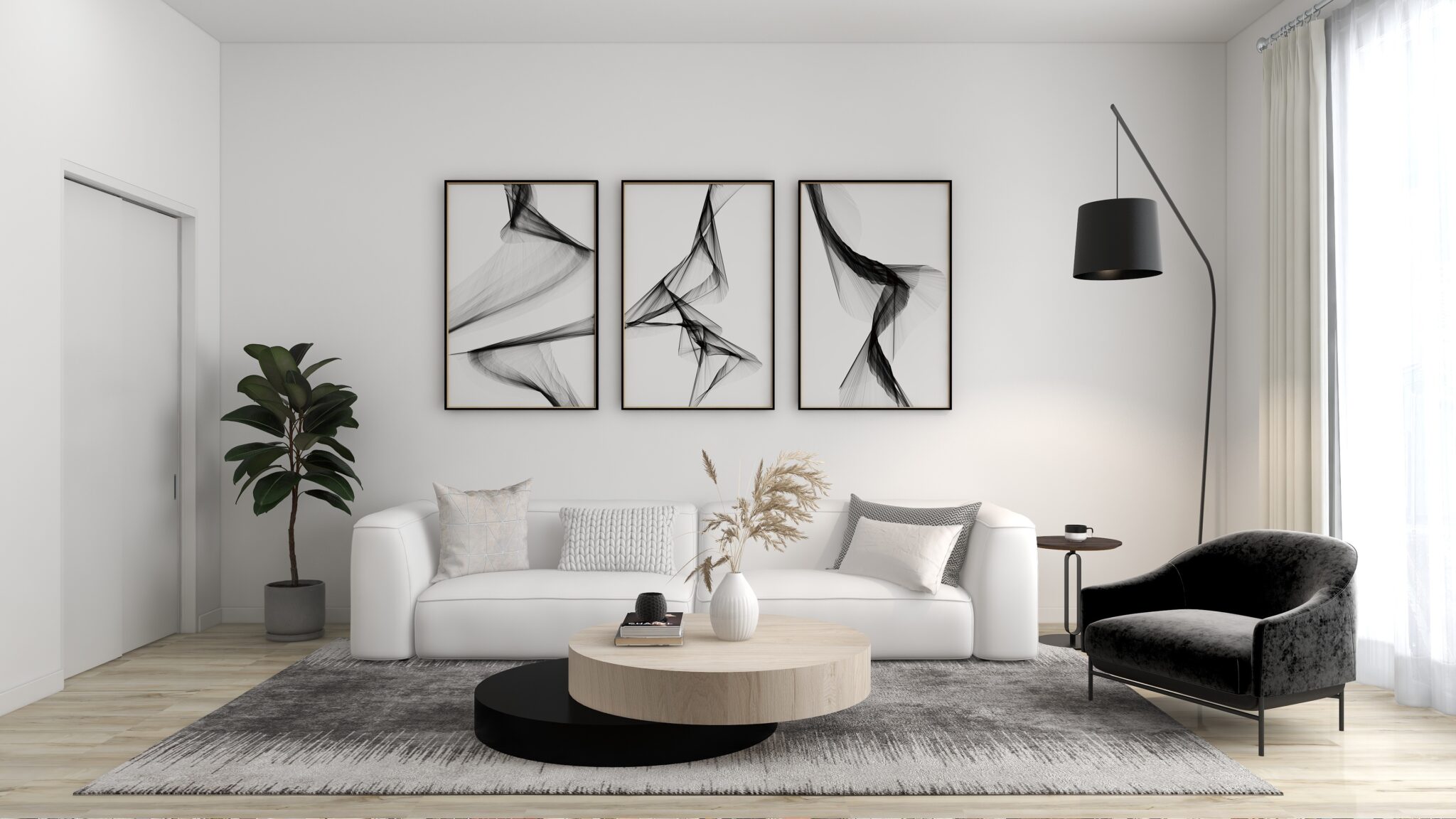 This furnishing and decorating package is our most popular package that will provide you with design and space plan solution for a room of your choice! This package will help you visualize your space in 3D and present what your interior will actually look like when it's transformed.
Our standard package provides the same decorating and furnishing design experience as our Full Design Package, but the 3D view of your space will not be included. If you would like to see your space in 3D we suggest selecting our Full Package.
Need help figuring out your furniture layout?
Send us your room dimensions along with furniture dimensions that you are planning to use, and we'll send you two proposed floor plan options that we think will work best for your space.
Kitchens and bathrooms are excluded from this service. See our kitchen & bathroom packages or contact us for a custom quote. FOR FULL HOUSE RENOVATION, OPEN FLOOR PLAN LAYOUTS OR IN PERSON DECORATING, FURNISHING, AND SPACE PLANNING DIFFERENT DESIGN FEES APPLY. PLEASE MESSAGE US TO RECEIVE A CUSTOM QUOTE.